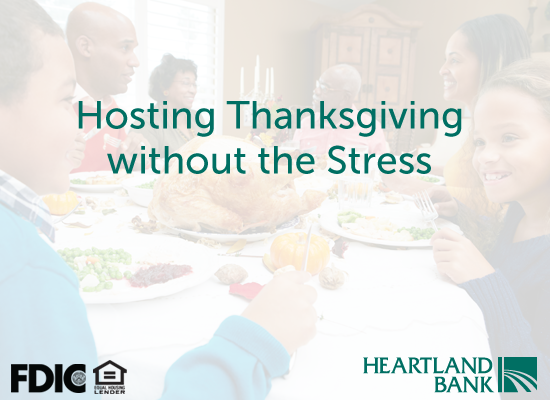 If you've ever hosted a Thanksgiving meal at your home, you know it's no cake walk. You have to clean and prepare your home for guests, establish the guest list, set the tables perfectly and prepare your nerves to deal with that one relative that's going to make things awkward at the dinner table.
And then there's the food. Preparing it correctly takes enough time, but purchasing it can be a huge hit to your wallet. This Thanksgiving, let's try doing things differently when it comes to the cost of food.
Whether you're on a limited budget or can afford your Thanksgiving meal, try some of the tips we've compiled to save some money while still enjoying the time with your family.

Frugal Feast Tips:
See if others are willing to bring a side dish or dessert. This will make for less spending and less work for you.
If you're committed to having turkey, frozen is the way to go if you're on a budget. Coupons can also be a big help, so be on the hunt for those as well. Oh, don't forget to save enough time to thaw the bird! The rule is one day for every 5 pounds of turkey.
Try going generic or store brand for most of your groceries. They taste the same while generally costing less.
Try making some of the key ingredients yourself like piecrusts, gravy, chicken stock, breadcrumbs and whipped cream.
Frozen vegetables offer the same taste at less cost than fresh veggies.
Keep an eye on the sales at your grocery store. The week before Thanksgiving is usually filled with sales on Thanksgiving staples.
No one should be so stressed over Thanksgiving that they can't enjoy the day. Put the above points into action to not only save money, but also save your nerves from overcooking like a dried out turkey.
Good luck!
Heartland Bank, Equal Housing Lender, Member FDIC